We are very happy that CppCon 2021 can take place in person again this October, at the Gaylord Rockies, in Aurora, Colorado. We know that, by this fall, travel and onsite meetings will possible for at least part of our community to again engage safely in person.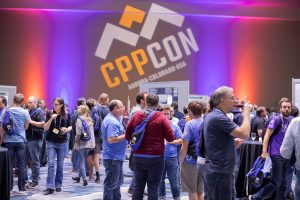 But we're also very aware that the pandemic won't be "over" for everyone, everywhere by then, and we don't want to leave anyone out, including people for whom travel is difficult even in normal times. So we're announcing that CppCon 2021 will be a "hybrid" event with both in-person and online tracks.
We're very pleased with the strong response to and success of CppCon 2020 online and plan to do something similar in 2021, integrated with the in-person event. We are still working out all the details for what a hybrid CppCon will look like, but we are confident that we can provide the CppCon engagement experience for both online and in-person attendees and we will let you know more details soon.
Here what's next…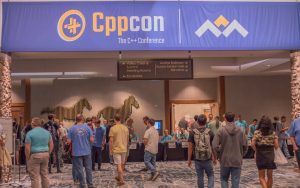 Soon we will be opening our Call for Submissions, for both online and in-person sessions. Even if you have never spoken at a conference before, why not submit a talk to CppCon, or encourage a colleague to do so when they have a cool perspective or technique to share?
Then, we'll open Early Bird Registration for both online attendees and for in-person attendees who are vaccinated (or plan to be by October 1), with the goal of opening in-person registration further as we all learn more about what will be safe in October. Please consider whether your plans this fall can include joining us by connecting online, or traveling in-person to Aurora, Colorado, to be part of what will certainly be one of the most memorable CppCons ever this October 24-29.
Thank you very much for all your support for C++ and CppCon. We hope to see many of you in October, both online and in-person, and will have more details to share soon.