If you would like to a part of making CppCon an event, please join us as a volunteer.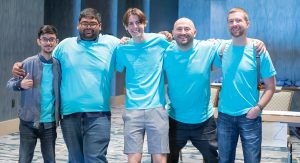 Being entirely online this year, means the volunteer duties will be very different than previous years, but the mission to produce an event that runs smoothly for all attendees is that same.
Delivering all of our content online this year will require more training of volunteers to understand the content delivery technologies that we'll be using.
If you want more information about volunteering, contact us at volunteers@cppcon.org.
The main volunteer detail will be between 0800 to 1500 Aurora, Colorado (Mountain) time. If you can volunteer all week, this would be excellent, yet if you only have limited time, we welcome you as well.
If you want to join a great team and be a part of history making in the C++ community, please complete the CppCon 2020 Volunteer Application Form. There will be other steps after completion, yet will contact you to assist you with setup for the conference.
Thank you
Brett Searles
Matthew Butler
Please note that registration to be a volunteer will be ending the August 31st so that there will be enough time to adequately train all volunteers.
As we do every year, we offer Open Content session in the early morning, over lunch, and in the evening.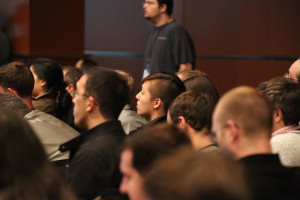 Open Content is just that, open! Attendees and regular program speakers alike can propose sessions on anything (related to C++) that interests them. These might feature a single facilitator leading a room through an exercise, activity or demo, a panel of 3-5 people taking questions from the room, a "hackathon" on a specific project, or an open conversation among the whole room. The projector is available for slides or public note taking.
Open Content is designed for flexibility so that a "Birds of a Feather" talk may be proposed even after the conference has begun. A speaker who gets a lot of post-talk questions may agree to host a Q&A session in the Open Content time. An attendee inspired by a session may host a session to explore a topic further or start on a group implementation of something.
Anyone can submit an open content session, you don't need to be a conference speaker (or even a registered attendee). To submit, visit our Open Content Submissions page.
These sessions will be open in another way too – Open Content does not require conference registration. That's right, everyone who is in the area is welcome to come and join us for all the early morning/lunch/evening sessions, including proposing or leading a session. This is part of our goal to be an inclusive conference for the entire C++ community.
Free Friday
All CppCon 2019 events on Friday, September 20th, do not require conference registration. That's right, just like all our evening sessions (except ones involving food–the dinners and reception), all Friday sessions are open to the public without a conference registration. This includes talks by some of our popular speakers.