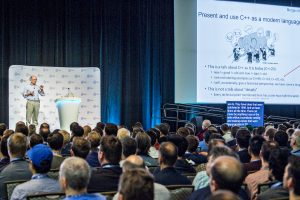 Again this year, CppCon is running a Diversity & Attendance Support Ticket program. These free tickets are for people who would not be able to attend otherwise. This is an open program, but reasons to apply may include financial assistance, that you are part of an underrepresented group in tech, and others.
In order to apply for this program, please fill in the application form here. The application deadline is August 21, 2022. 10 on-site and 20 on-line support tickets will be selected from all applications. Decisions will be sent by August 28.
We look forward to seeing many of you on-site and on-line again this year at CppCon 2022!