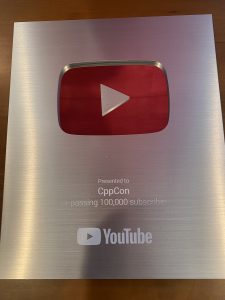 YouTube recently recognized the CppCon YouTube channel for reaching the one hundred thousand subscriber milestone with a plaque commemorating that achievement.
The CppCon YouTube channel currently has over 1250 videos of the top C++ presenters on the topics of most interest to C++ developers.
The channel has over 115K subscribers, over 20 million views, and over four million hours of watched content in its lifetime. It is currently getting over nine thousand views a day.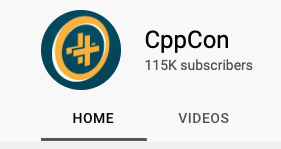 Channel subscribers can be notified of new postings and see conference announcements of opportunities and deadlines. You can subscribe on the CppCon YouTube channel.
Register for CppCon 2022 to see sessions live.