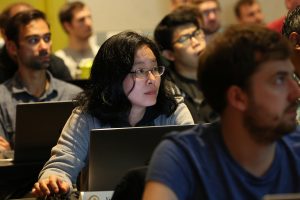 Registration is open for exciting CppCon Academy classes that will be held in the days before or after CppCon 2023.
Five classes are online and the rest will be offered to onsite attendees at the Gaylord Rockies in Aurora.
Read about all the offered classes on the CppCon Academy 2023 page. This year we are offering classes that range from those that are focused on updating you to the latest versions of C++, to those focusing on better code, testing, or design skills. This year we are offering classes on concurrency, one on embedded programming, and one on performance and efficiency (well, okay, they are all about performance and efficiency ultimately).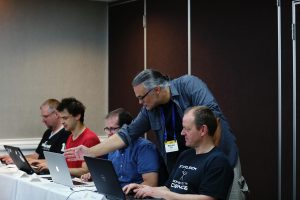 Online classes will be held either on the last three business days of the week before the conference or the first three business days of the week after the conference.
Onsite classes are held on the weekend days immediately before and after the conference.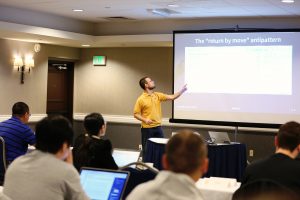 Most of the classes feature two days (onsite) or three days (online) of class instruction. All classes feature hands-on opportunities to improve your programming skills.
CppCon instructors are selected from the best C++ instructors in the world. They feature rare combinations of deep technical knowledge, extensive development experience, and the ability to explain things in an approachable manner.