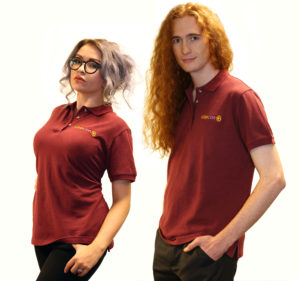 The conference will be selling shirts Friday the 28th at 11:40 in Aspen Highlands Hall. These shirts are "extras," so there is no guarantee of any particular size, style, or color.
Tee shirts will be $25 and polos with be $40.
Cash transactions will be for exact change only.
If you wish to purchase using PayPal. Send your PayPal payment to admin@isocpp.org by midnight on Thursday night, the 27th. If it turns out that we don't have a shirt that works for you, we'll refund your PayPal payment.