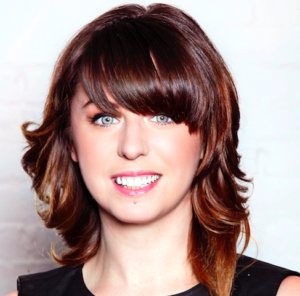 Sara J. Chipps shipped a product last November that has already inspired about 4000 kids (aged 8-12) to learn to write C++. Want to know more? So do we, so we've invited her to present and give a workshop on Jewelbots at CppCon.
Her talk is Building for the Best of Us: Design and Development with Kids in Mind:
Building an API easy enough for kids to understand (in C++) is a challenge. Every design decision, from the circuit board to the plastic can effect the results. We'll talk about product design, manufacturing, firmware, software, and Arduino AP as we cover the Jewelbots timeline from Kickstarter to shipping to distribution. Additionally, hear from the two girls who are the top Jewelbots from the Bellevue area! You'll learn what they have built and how they view the future of C++.
Following her talk, Sara will host a Jewelbots Build Workshop for kids and grownups. This workshop is open to anyone to come and watch (even if you aren't registered for the conference), but if you want to reserve a Jewelbot to work on during the workshop (and who wouldn't?), you'll need to reserve it here: https://cppcon2017.eventbrite.com/