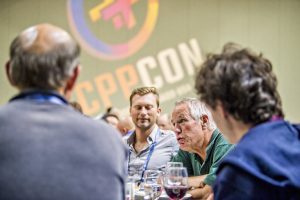 If you've been thinking about registering for CppCon 2021 onsite or online, now is the time — EarlyBird discount ends this week!
Because of the health and travel situation, we know that many who want to attend onsite don't know for certain yet if they can make it onsite. Here are some things to help ease your mind about registering:
Any Online Early Bird registration can be upgraded later (even after the Early Bird deadline) to an Early Bird rate onsite registration. So if you get an Online Early Bird registration now, you will lock in the Early Bird rate if you later convert it to any of our onsite registration options.
Any onsite registration can be converted to an online registration with full refund of the difference in rate, no questions asked.
Any registration can be cancelled for a full refund with no questions asked until the day before the conference (October 23rd). So if you plan to attend onsite and get an Early Bird onsite registration now, you can get your money back in full if it turns out international travel restrictions or any other issues get in the way.
The Gaylord Rockies' refund policy for hotel room reservations is a complete refund with notice that is three working days prior to arrival date.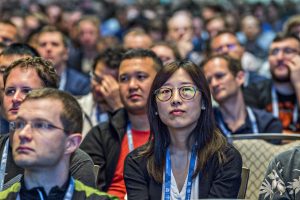 These registration/refund policies and the low price on Online Early Bird registration make that a no-brainer. Online registration gives you exclusive early access to all the videos that we'll be adding to the CppCon YouTube channel, but it is easy to justify the cost of Online Early Bird registration even if you are only able to spend one day (or even just a couple of evenings) watching sessions and engaging online with CppCon attendees in our awesome virtual venue. Early access to session videos is just an amazing bonus.
Don't let COVID deprive you of the opportunity to engage with the C++ community in 2021!
In any case, you can register now to lock in the Early Bird rate. We look forward to seeing many of you in person or online at CppCon 2021 for what will surely be one of the most memorable CppCons ever.