Be a part of making CppCon 2021 an exciting event.  Please join us as a volunteer.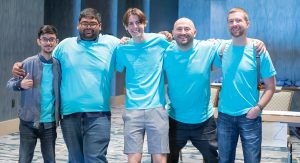 As a hybrid conference for the first time, we anticipate new challenges. To meet these challenges we'll need both onsite and online-only volunteers.
Delivering some of our content online this year will require more training of online volunteers to understand the content delivery technologies that we'll be using.
If you want more information about volunteering, contact us at volunteers@cppcon.org.
For more information about volunteering and the Volunteer Grant Program, please see our Volunteer page.
Join a great team and be a part of history making in the C++ community, please complete the CppCon 2021 Volunteer Application Form. There will be other steps after completion, we will contact you to assist you with setup for the conference.
Thank you
Brett Searles
Please note that registration to be an onsite volunteer will be ending October 1st. Registration to be an online volunteer is closed.