The CppCon 2021 Field Trip will be an adventure into the mountains to sample classic mountain cuisine from Beau Jo's, followed by a train trip over the far-famed Georgetown Loop.

Spend a fun-filled Sunday on October 24 with fellow attendees as we ascend to 9,101 ft (2,774 m) via air-conditioned buses and railroad coaches. This trip will encompass Geologic, Historic, Natural, and Culinary wonders west of Denver.
---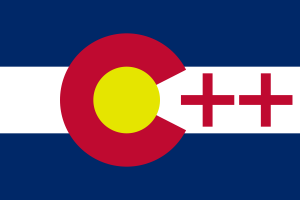 This year's field trip is sponsored by the North Denver Metro C++ Meetup. Jason Turner, one of the meetup's organizers, recommends:
You cannot go wrong with a trip up to Georgetown and a stop at Beau Jo's for a truly Colorado experience. You get a feel for the amazing Rocky Mountains, a look into the mining past that shaped this state, and a taste of a Colorado classic! Just be aware these Pizzas can be ridiculously huge (and crazy tasty)! We always take visiting family to one of the Beau Jo's locations, and you cannot beat the original in Idaho Springs. There's also a local brewery right next door with grab-and-go, if you're into that kind of thing.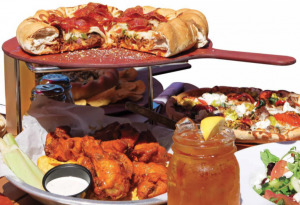 ---
Beau Jo's is a Colorado institution, where we will sample some of their wonderful mountain pizzas in Idaho Springs, a mining boom town, now a historic landmark near the heart of many outdoor adventures.
After lunch, we will venture higher to Georgetown, and board the steam-powered Georgetown Loop to wind around an amazing train trip up and over itself to climb the mountain valley into Silver Plume, a mining camp started in the 1860's silver rush.
If you are arriving for CppCon 2021 by Sunday morning, this is your opportunity to get to know some of your fellow attendees while touring some of the inspiring wonders Colorado has to offer.
See the CppCon 2021 Field Trip page for details.