CppCon is the annual, week-long (October 1st-6th, 2023) face-to-face gathering for the entire C++ community. The conference Main Program consists of five days of several concurrent tracks of sixty-minute sessions.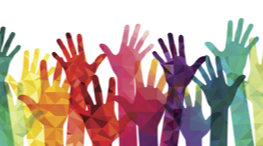 This conference is organized by the C++ Community for the C++ Community. We want the whole community to be represented. We especially encourage those who identify as coming from an underrepresented community to apply to present and to be present. Presenting a talk is not limited to previous presenters or previous attendees.
This year's edition of CppCon will be onsite at the Gaylord Rockies in Aurora, Colorado.
Have you learned something interesting about C++, maybe a new technique possible in C++17/20/23? Or perhaps you have implemented something cool, maybe a new C++ library? Or perhaps have an idea for a future language or library feature that you want to advocate for? If so, consider sharing it with other C++ enthusiasts by giving a Main Program talk at CppCon 2023.
In the past year there has been great interest in C++ "evolution" or "successor" languages. These are an important part of today's C++ community, and so CppCon 2022 had well-received talks about Val and other such experiments. These talks are in scope for CppCon 2023, as long as they are of interest to C++ developers and tied to C++ evolution and are not primarily talks about rewriting entire C++ codebases in something other than C++. For example, a talk on How to migrate your C++ code to Haskell is off-topic and will not be considered, but a talk on What C++ Programmers Can Learn from Swift, or What Rust Procedural Macros Might Look Like in C++, or Results of Val/Carbon/Circle Experiments That Could Be Incorporated Into ISO C++ Evolution are on-topic and will be considered.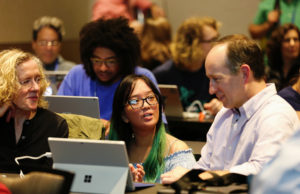 The submission deadline is June 25th, with decisions sent by July 31st.
To facilitate a double-blind review process, please avoid statements in your abstract that remove all uncertainty about who you are. See examples on the Submissions page.
We plan to have most (if not all) of the same tracks as last year, and we would like to add a few more. Each track will put out a call for submissions as we confirm their participation. If you plan to submit to a track, please indicate in your submission which track(s) you'd expect your talk to fit into. If you have new ideas for tracks or special interest areas to better serve the C++ community, please get in touch with the program committee directly with your thoughts.
For talk topic ideas, possible formats, submission instructions and valuable advice on how to make the best possible submission, see the Submissions page.
Note: Calls for Lightning Talks and Open Content sessions will be made later this summer. The deadline for these is the conference itself.