Registration is now open for CppCon 2023, an all-in-person conference being held at the Gaylord Rockies in Aurora, Colorado. A separate registration for CppCon Academy 2023 will be open soon. (We'll have some online classes, but conference sessions will be onsite-only, recorded, and posted to the CppCon YouTube channel.)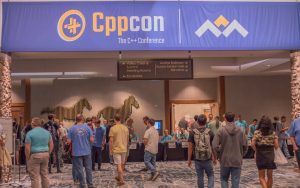 With your stay at the Gaylord Rockies, receive up to five days of lunch vouchers (one for each night of your stay, up to $30 per lunch) and free high-speed WiFi throughout the conference site. The same high-speed WiFi available in your room is also available throughout the entire conference space.
These benefits are exclusively for attendees staying at the Gaylord Rockies.
Maximize your conference experience with the comfort and convenience of staying onsite and the official CppCon hotel.
No special registration is required. Just register for the conference and book a room in your name at the Gaylord Rockies.
Registration details are available on our registration page, but the high points are:
Substantial savings are available for Early Bird registrations before the end of June 23rd.
The conference is onsite, but CppCon Academy will offer both onsite and online classes.
We are also offering an Economy registration that doesn't include the "Meet the Presenters" Banquet, annual tee shirt, CppCache credit, or souvenir that are included in Full registration.
We have two options available for full-time students, Full and Economy.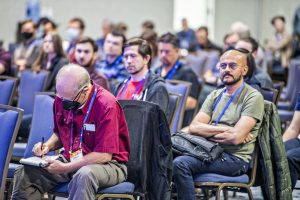 Visa application support for non-US attendees is available.
As always, we offer support for academics and employees of non-profits and, thanks to the support of the C++ Alliance, child care.