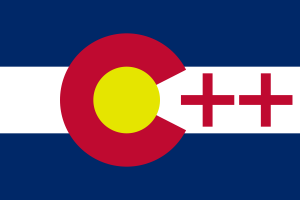 Take an adventure out of this world to the new Meow Wolf art experience in Denver on the CppCon 2022 field trip!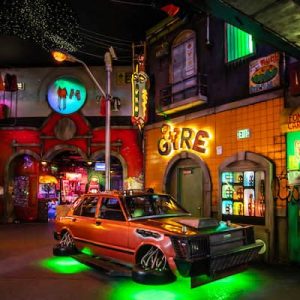 Meow Wolf is a Santa Fe based arts and entertainment company that creates large-scale interactive and immersive art installations and we are going to their new very popular Denver installation, Convergence Station: four alien worlds, joined together in a rare cosmic event – a place where memories are currency.
As you explore, you can weave your own threads into the evolving tapestry of the story of Convergence.
Come with us on the CppCon 2022 Meow Wolf Field Trip on Sunday, September 11th, 2022, sponsored by the North Denver Metro C++ Meetup.
Convergence Station is a narrative art exhibition built around the concept of traveling between worlds. Over 70 immersive, interactive art installations from artists, including many based in Colorado.
Meow Wolf has branched realities to bring a wide variety of voices at installations in Santa Fe, Las Vegas and Denver.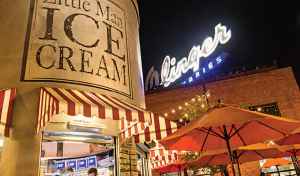 After our journey, we will stop by Denver's iconic Little Man Ice Cream in the LoHi district to cool off and enjoy some excellent ice cream.
Started in 2008 in a milk can shaped building, it has been serving ice cream in the Lower Highlands neighborhood.
Known for fine crafted favorites and unique flavors, it has taken the city by storm, opening several satellite locations.
The Details: 
Note: Thread safety and atomic operations are not guaranteed across quantum realities.
We'll leave the Gaylord Rockies at 10:45 AM Sunday, have lunch at the onsite cafeteria, and spend approximately two and a half hours inside Convergence Station, then drive over to Little Man for Ice Cream. Additional food and drink are available for purchase within the Convergence Station.
Limited to

39

participants

Leave the Gaylord at

10:45 MST

Wear comfortable shoes
Photos are allowed, don't forget your camera
Return approximately 15:30
Fee of $125 covers
Transportation to and from Gaylord Rockies

Meow Wolf ticket w/ QPASS

Ice cream treat

Souvenir
---
---
---
---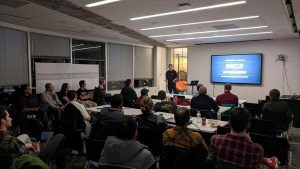 Thanks to the North Denver Metro C++ Meetup for sponsoring the CppCon 2022 Meow Wolf Field Trip.