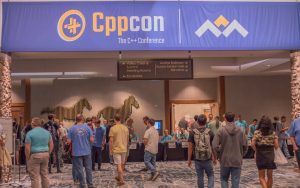 Registration is now open for CppCon 2022, including CppCon Academy Classes.
The US has recently rescinded testing requirements for entering the US and the conference has updated its Covid Safety Policy for CppCon 2022 to be less restrictive. Please review the Covid Safety Policy before registering for onsite attendance.
For CppCon 2022, we are continuing with our very successful hybrid format providing for top quality engagement for attendees in Aurora, Colorado and also providing the CppCon experience for those that attend remotely.
We are offering two new registration options for online access. For organizations with many C++ developers, we are offering discount packages for online attendance, starting as low as $2000. Please review the options on the Registration Page and contact Greg Marr, CppCon Registrar for details.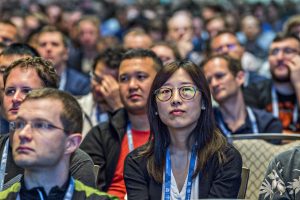 We are also offering a new On-Demand Session Access which provides access to both online and onsite (rough-cut) recordings of sessions from shortly after the session concludes, until its edited version is posted on the CppCon YouTube channel. This is included with many conference registrations (as last year), but this year we are offering it stand-alone, without a conference registration.
Registration details are available on our registration page, but the high points are:
Substantial savings are available for Early Bird registrations before the end of July 15th.
For those unable to attend in person, Online registration gives access to both online and onsite sessions as well as our Gather.town virtual venue for fun, games, puzzles, and engagement with other attendees including presenters and exhibitors.
Onsite attendees have the option of registering for both onsite and online access or for onsite-only. Why would an onsite attendee want to include online registration? Only online attendees have access to online sessions and the virtual venue.
We are offering four online classes and over a dozen onsite classes.
We are also offering an Economy registration that for onsite, doesn't include the On-Demand access, "Meet the Presenters" Banquet, annual tee shirt, or souvenir that are included in Full registration and for online doesn't include the On-Demand access included in the Online registration.
We have three options available for full-time students, Full, Economy, and Online, all of these include online and On-Demand access.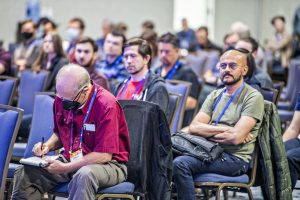 Visa application support for non-US attendees is available.
As always, we offer support for academics and employees of non-profits and, thanks to the support of the C++ Alliance, child care.