Super Early Bird Full Registration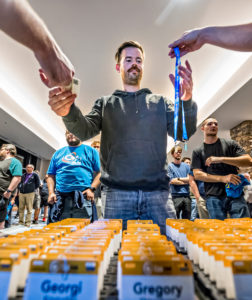 The Super Early Bird Full Registration is a special offering to attendees, but feel free to share! The offering is for Full Registration credit for CppCon 2024 at 2023 prices! This is a limited time offer that expires on October 13th, so take advantage quickly!
Terms and conditions are below:
The purchase is a credit for a future CppCon Early Bird Full Registration.
The price is the same as CppCon 2023 Early Bird Full Registration.
The credit is non-refundable, but can be deferred for up to one year to CppCon 2025.
The credit must be used during the Early Bird Registration period for the attending year for it to completely cover the registration cost.
The credit is transferable to another person.
Please contact our Registrar with any questions.
---
Early Video Access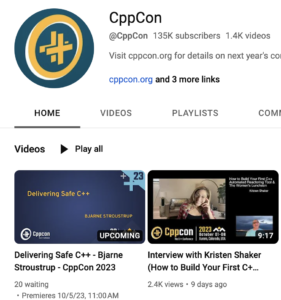 We've posted Bjarne's CppCon 2023 Opening Keynote, Delivering Safe C++ and will shortly be releasing the other CppCon 2023 keynote talks. Starting in about a month, after they are all edited and uploaded to YouTube, we'll begin releasing one CppCon 2023 Main Program video every business day.
If you're anxious to see a particular session's video you may not want to wait. Early Video Access is for you! For $149 you will be given access to all CppCon 2023 as soon as they are edited and uploaded to the CppCon YouTube Channel (approximately November 5). This means that you will have full access to the entire collection of CppCon 2023 content before they are published on YouTube!