Advanced Modern C++ is a four-day training course with programming exercises taught by Mateusz Pusz. It is offered onsite at the Gaylord Rockies from 09:00 to 17:00 on Saturday October 23rd and and Sunday October 24th, 2021 (immediately prior to the conference) and Saturday, October 30th and Sunday, October 31st, 2021 (immediately after the conference). Lunch is included.
Course Description
C++ is a hard and complicated programming language. When used correctly it delivers the best possible performance. Unfortunately, it is often misused which is a source of many problems. However, it turns out that in the case of conscious usage of selected language features it can be relatively easy to produce high-quality software with great performance and resistance to programming errors. Such a coding style is called Modern C++.
This is a complete course on Modern C++. In the beginning we build the understanding of the most important features of the C++ language and we learn how to use this language in performance-constrained projects. After that we describe the most important utilities provided by the C++ Standard Library to deliver projects that are safe, easy to use and hard to abuse. Even though we work with C++ templates through the entire training in the end we make a deep dive to all advanced topics connected with this subject.
Prerequisites
The training targets the developers who already have professional experience with C++ programming language and who know the problems caused by the careless way of coding in this language. The workshop aims to strengthen the knowledge about the C++ language and show how to avoid many of the problems that often appear in the production code.
Course Topics
C++ Basics for Experts
Coding with performance in mind
Utilities that every C++ developer should know and use
Templates demystified
More detailed class info is available at: https://train-it.eu/trainings/cpp/9-advanced-modern-cpp.
Course Instructor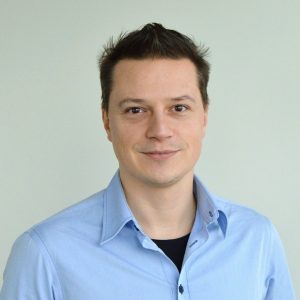 Mateusz Pusz is a software architect, principal engineer, and security champion with more than 15 years of experience in designing, writing and maintaining C++ code for fun and living. C++ consultant, trainer, conference speaker, and evangelist focused on Modern C++. His main areas of interest and expertise are code performance, low latency, stability, and security.
Mateusz worked at Intel for 13 years, and now he is a Principal Software Engineer and the head of the C++ Competency Center at EPAM Systems. He is also a founder of Train IT that provides dedicated C++ trainings and consultant services to corporations around the world.
Mateusz is a contributor and an active voting member of the ISO C++ Committee (WG21) where, together with the best C++ experts in the world, he shapes the future of the C++ language. He is also a co-chair of WG21 Study Group 14 (SG14) responsible for driving performance and low latency subjects in the Committee. In 2013 Mateusz won "Bench Games 2013" – worldwide competition in the C++ language knowledge.